They provide a high hourly output, approximately 100 % more than normal power hammers, and at the same time permit a high degree of exactness, and easy operation by semi-skilled workers.
Our equipments, with either 4 or 6 hammers depending to the model, have a robust and noise restraining machine frame, and the forging forces are safely closed inside, resulting in a quiet running operation.
We have been producing our Forging machines for more than 60 years and the market recognizes their high quality & efficiency and their extreme reliability.
Each year we improve them, incorporating the most recent technologies and materials keeping up as nº 1 worldwide producer.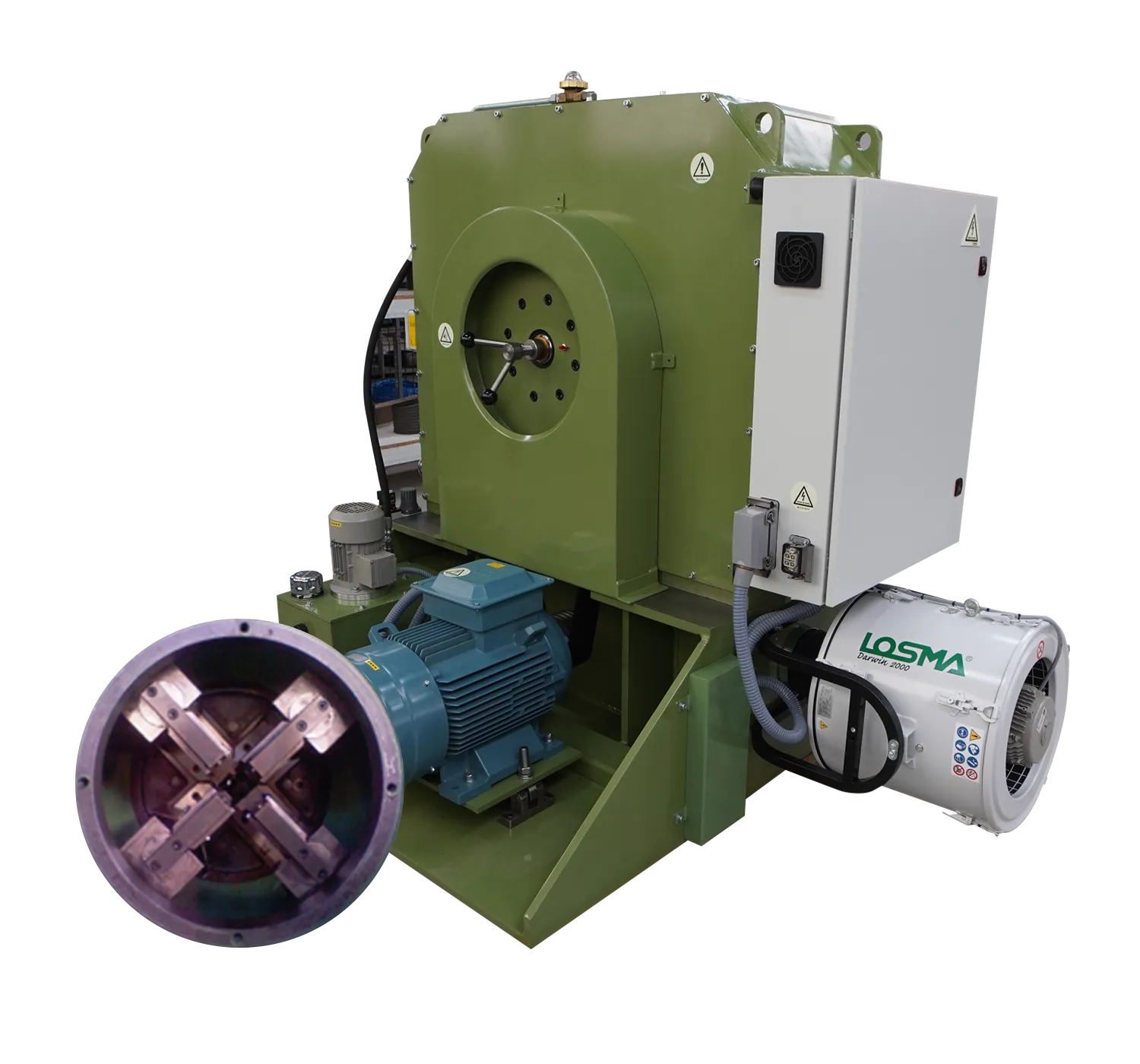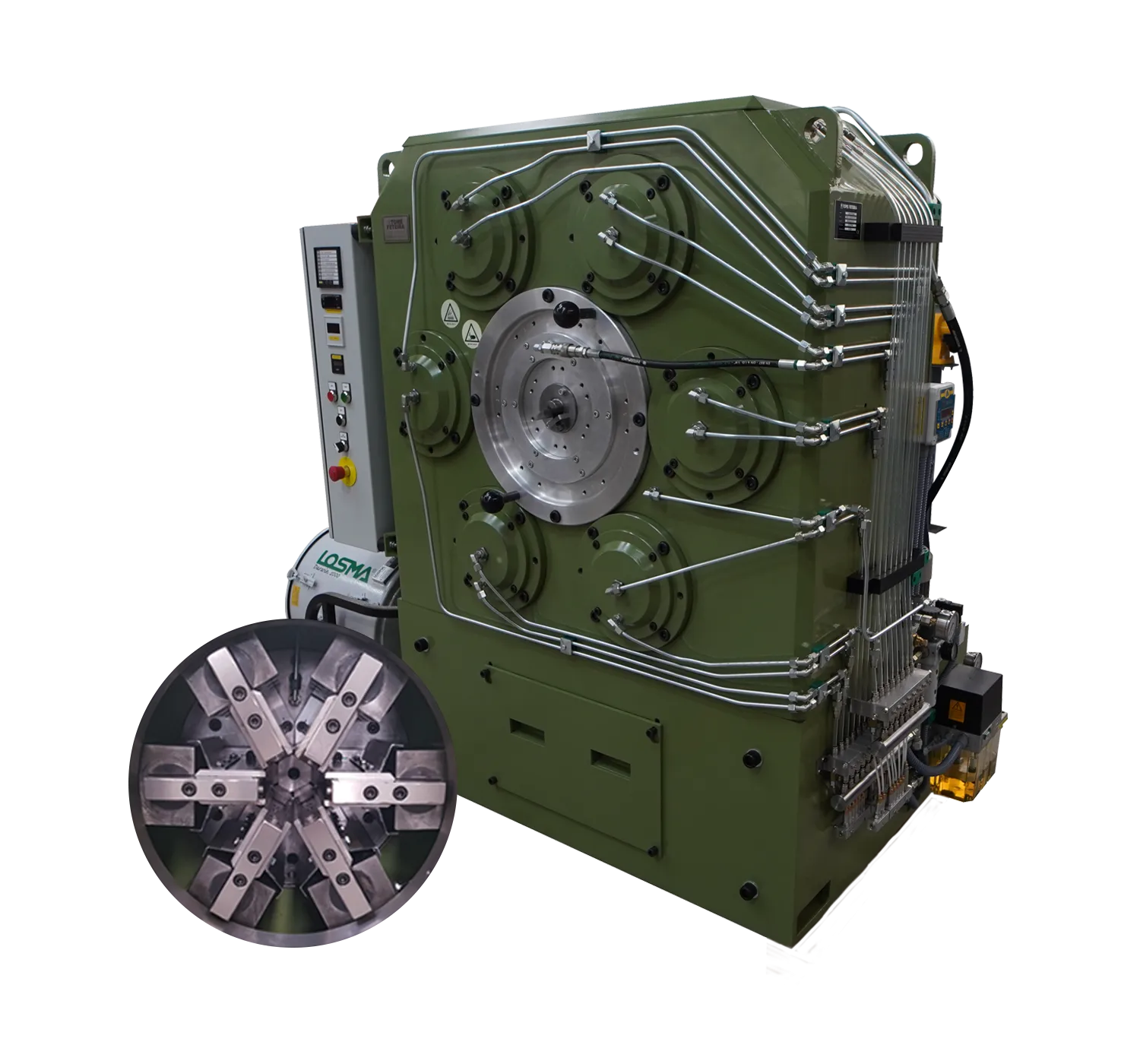 Forging capacity (mm)
Cross section x Length

Greates possible forging length (mm)

Working pressure max. (N)

Motor output
1400 U/min (KW/PS)

1600 Width
1100 Depth
1550 Height

1700 Width
1200 Depth
1600 Height

1800 Width
1400 Depth
1650 Height

1750 Width
1100 Depth
1600 Height

1850 Width
1200 Depth
1680 Height

1750 Width
1250 Depth
1750 Height

1850 Width
1350 Depth
1800 Height

1950 Width
1550 Depth
1850 Height

1900 Width
1250 Depth
1800 Height

2000 Width
1350 Depth
1880 Height